Our leadership team have
individually demonstrated our fresh
approach and understand the value it brings to our clients.
"Veramed's leadership team have individually demonstrated our fresh approach and understand the value it brings to our clients. Each member brings a wealth of experience to Veramed and has learned the tacit values that are required for successful client relationships.
A fresh approach
Veramed has grown from a team of just 3 from its inception in 2012 to an expansive team based in our head office in Twickenham, London, the BioHub in Manchester, Swansea in South Wales and Boston in the US. Our team is comprised of highly skilled statisticians, programmers, directors and managers who have all been carefully recruited and who each bring not only technical excellence to every project, but commercial intelligence too.
Executive team
Katherine has nearly 30 years of experience within the pharmaceutical industry, in large and small pharma, as well as 15 years in the service sector. Her statistical career has spanned all phases of drug development, including supporting regulatory submissions, as well as registries and observational studies. In her managerial career, Katherine has gained an in-depth knowledge of operational management, supporting and developing staff in their careers, whilst maintaining a focus on client needs.
Katherine's particular interest is client relationship management: supporting and developing requirements to support the client needs, backed up with excellent project and budget management.
Katherine has an MSc in Applied Statistics (1994, Sheffield Hallam University) and a BSc in Mathematics (1986, Leeds University). As an active member of Statisticians in Pharmaceutical Industry (PSI), Katherine has held positions on their Board of Directors, including Chair (2011-2012).
Emma is responsible for enabling the Veramed Biostatistics team to achieve the highest levels of quality from consultancy to reporting. Emma continues to provide statistical consultancy to clients to maintain her statistical acumen.
Emma has a wealth of experience in vendor oversight, statistical consultancy and of clinical statistical analysis gained from a variety of leading global pharmaceutical companies. She has knowledge in both technical and non-technical aspects of study design and statistical analysis across clinical studies from Phase I-III and multiple therapeutic areas, including oncology, respiratory and immunology.
Emma holds a PhD in Statistics and is an active member of Statisticians in Pharmaceutical Industry (PSI). Emma was the Conference Chair for the 2015 and 2016 annual conference in London and Berlin, respectively.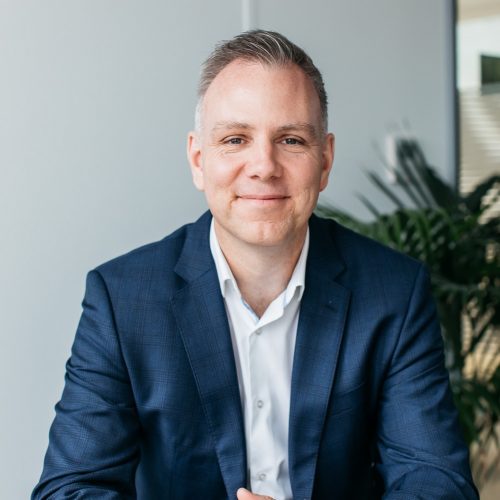 As founder and Managing Director, Matthew's responsibilities include the provision of strategic direction and operational leadership to the company. He also provides oversight and management for the delivery of key projects.
Matthew began his pharmaceutical career in SAS programming with Oxford Pharmaceutical Sciences (now Quanticate), where he honed his technical skills through various positions of ascending seniority. He subsequently worked in a variety of freelance and permanent programming positions across the industry for both CRO and large Pharma, and developed a deep working knowledge of several different outsourcing models.
Matthew holds a BSc in Economics from the University of Nottingham (1999) and an executive MBA from Cranfield University (2006).
Kien-Sen has over 10 years' experience specialising in business development and recruitment within the pharmaceutical and CRO industries. With a focus primarily in statistics and SAS programming he has been able to build up a large network of contacts and candidates within this sector. He is always interested in forging new relationships and building rapport with existing clients and takes a consultative approach to his work.
He started his career in 2007 at James Harvard, a specialist pharmaceutical recruitment business, before it was acquired by Hays, where he continued to develop until 2013. He subsequently moved to another specialist recruitment firm before taking the decision to move to Veramed. He is predominantly responsible for oversight of key client portfolios and helping to drive business forward at Veramed.
Kien-Sen has a BSc in Biochemistry (2006, Kings College London) and has been regularly attending the PHUSE and PSI conferences over the past 10 years.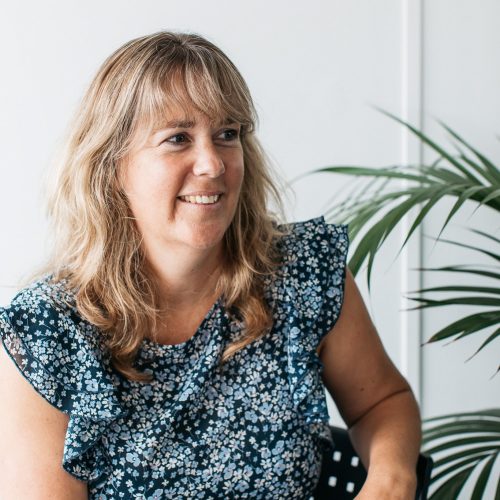 Annie has over 20 years' business experience across a variety of industries, working primarily in project management, creative services and business administration.
Annie uses her wealth of experience, outstanding organisational skills and attention to detail to effectively manage the day-to-day running of Veramed.
Annie achieved a Post-graduate Diploma in Management Studies (1998, The University of Reading) and holds a BA(Hons) in International Business with German (1995, Sheffield Hallam University).
Stuart is responsible for leading the development of the business as it evolves its position as the pharmaceutical industry's preferred statistics and programming CRO partner.
Stuart has over 20 years of Pharmaceutical experience having first started work in anti-malaria research which took him to Moshi, Tanzania. He then moved to the Clinical Research Organisation Chiltern (latterly Covance) where he took on Business Development, Leadership and Alliance Partnership roles delivering significant growth over 19 years. Stuart has a wide platform of relationships in the pharmaceutical and biotech industry, covering Europe, North American and Japan.
Stuart holds a BSc in Chemistry from the University of Surrey (1999) and recently received his level III wine diploma from the Wines and Spirits Education Trust.
Management team
Vicki has over twenty years of experience within the pharmaceutical industry, initially beginning her career as a bio analyst, within the field of toxicology, then moving into statistical programming in 1998.
She has held various positions of ascending seniority and has led Global Programming Teams across multiple therapeutic areas and clinical trial phases from Phase I through to Phase IV.
She has significant experience in Late Development Oncology, Cardiovascular and Infectious disease therapy areas.
She has extensive experience in project management, and has overseen and driven the delivery of programming activities across multiple programs simultaneously, including submission deliverables, regulatory defence and reimbursement activities.
Vicki has a BSc in Biochemistry from Lancaster University (1995).
Andrew has over twenty years' biostatistical experience in academia and industry from varied roles ranging from basic research through veterinary and pre-clinical work to late phase development applications.
His expertise includes clinical biostatistics; clinical study design, reporting and logistics; imaging informatics and medical image analysis, with applications in multiple therapeutic areas including neuroscience, cardiovascular, oncology and respiratory.
He also has detailed understanding of computing infrastructures, having been involved in software development, training and support.
Formally trained in pure mathematics (BSc, University of Durham, 1990) and statistics (MSc, University of Sheffield, 1991), Andrew gained a PhD from the University of Glasgow in 1994 for research into statistical methods for functional neuroimaging. He has co-authored numerous publications, book chapters and software packages.
Diana has been programming in SAS since 1996, moving from banking to the pharmaceutical industry in 1998. Her experience includes ten years as an independent contractor and involved working for a number of pharmaceutical companies with a significant global presence.
Diana's roles have allowed exposure to multiple therapeutic areas and clinical trial phases from Phase I through to Phase IV. She has significant experience in Early Development and Phase I to III Oncology, as well as the production and management of iDMC packages.
Since 2009 Diana has been an active member of Pharmaceutical Users Software Exchange (PhUSE), presenting at their annual conference almost every year with an emphasis on professional development. She has held the role of PhUSE Newsletter Editor for over eight years.
Jamie has 17 years' experience as a programmer and a data manager in the pharmaceutical industry.
Jamie has a broad experience of working within a CRO – both at a small Phase I unit as well as Global CROs – progressing through the ranks to manager level. His varied career has given him exposure working on various phases and therapeutic areas.
With a proven track record in line management, Jamie is well placed to support Veramed's expansion and lead the South Wales office in Swansea.
Clare has over 10 years experience in the pharmaceutical industry as well as a further 10 years working in the field of respiratory medicine, the latter in which she holds a PhD. Her experience spans a range of therapeutic areas (including respiratory, cardiovascular, CNS and autoimmune disease) and study phases, and includes significant early development expertise as well as pharmacokinetic studies. She also has outstanding leadership, project and process management skills, having held previous managerial positions in a global clinical research organisation.
Clare has an MSc in Medical Statistics (2005, University of Leicester) with a first degree in Natural Sciences (1995, University of Cambridge).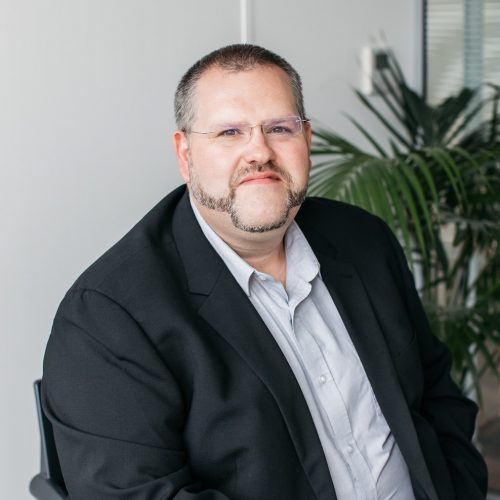 Mark has been working with SAS Software for nearly twenty years. He began his career as a Statistician in the pharmaceutical industry with a couple of global pharmaceutical companies, before moving into Consultancy where he gained experience not only with SAS but expanded his horizons with IT systems and processes in general.
Mark is passionate about delivering IT systems that add real value to an organisation, working with business stakeholders to define requirements and deliver high quality, high value solutions which he is able to do through his combined pharmaceutical and Consultancy experience.
Mark has an MSc in Medical Statistics (2002, London School of Hygiene and Tropical Medicine) and a BSc in Mathematics, Statistics and Operational Research (2001, University of Wales). Mark holds several SAS certifications, and has previously been a member of the Statisticians in the Pharmaceutical Industry (PSI) Board of Directors.
Talk to us about your needs
We pride ourselves on providing a perfect service that meets your requirements and is also dynamic to adapt to changes in scope. That's why we discuss your needs in detail to understand the type of service that will suit you.
We are collaborative and approachable.
We provide peace of mind.
Quality outsourced biostatistics and programming services for the pharmaceutical and biotech industry.