Ever wondered what it takes to become a Lead Statistician? Maybe you've found it's hard to diversify your skills and branch out into a new area Statistical work? It's understandable and it can be a common occurrence within the CRO and Pharmaceutical industry. However, it doesn't have to be that way.
Last month we sat down with our very own Peter Williams and Toby Batten to discuss the Delivery Statistician and Project Lead Statistician 'types' – available on our Statistician careers page. Both Peter and Toby showed us that while our Statistician types help reflect where they like to focus and how they like to work day-to-day, they were never hindered or held back by the 'type' of Statistician they are. This is because we here at Veramed approach training and personal development diligently – it's about giving employees the tools and support to find their path.
Tasmin Arnould, Senior Statistician I at Veramed, is one such example of a Veramedder who found their path quite early in their career. Having completed her MSc in 2017, Tasmin started her career at Veramed in September of the same year, working as a Delivery Statistician. However, within two years she was a Pharmaceutical Lead Statistician, and has since grown to become a line manager.
So how did Tasmin get here? What does her typical day look like? And how does she see her role evolving? We sat down with her to find out.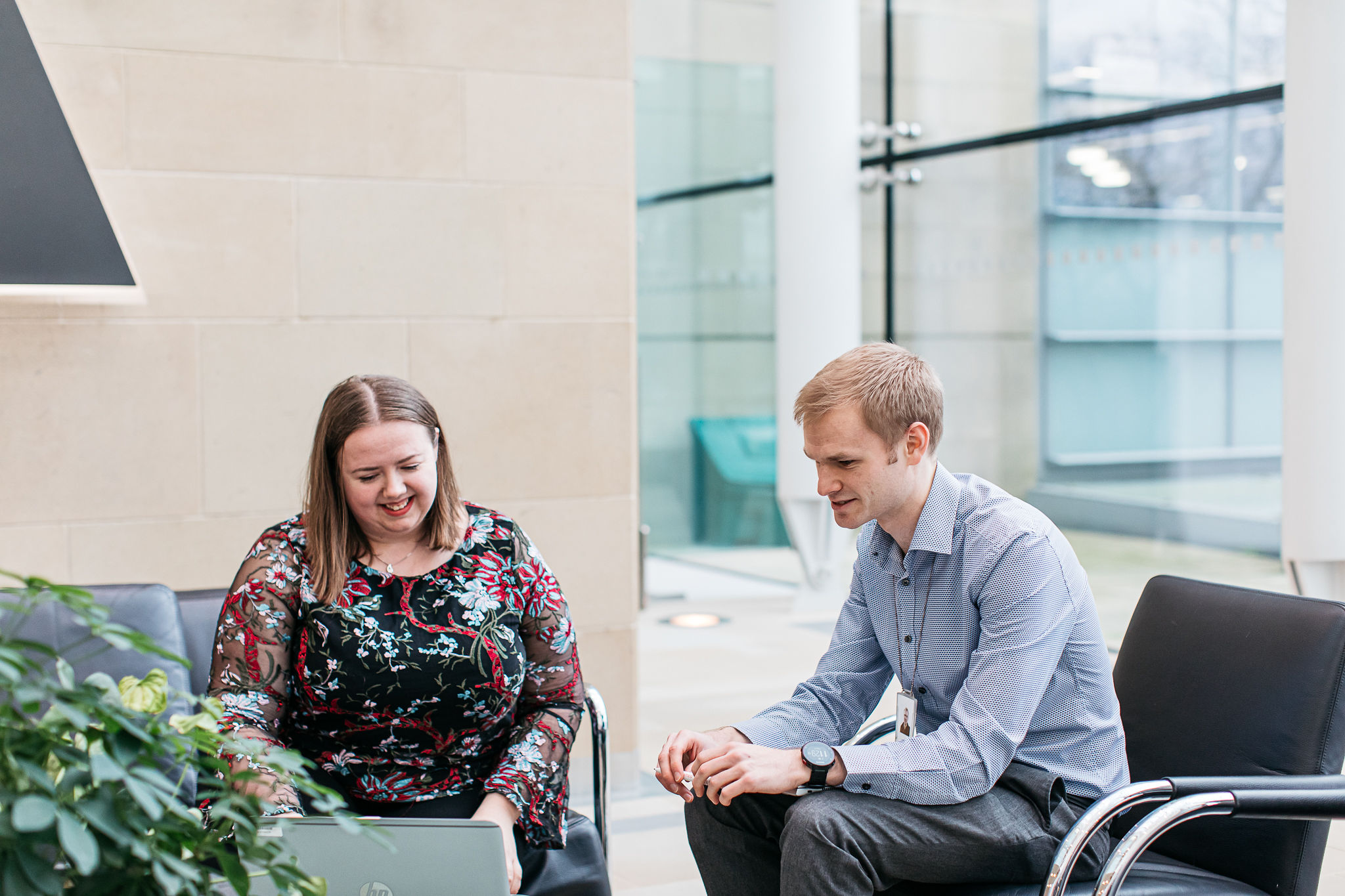 What got you interested in becoming a Statistician?
Maths was always my favourite subject at school and I knew from an early age that I wanted to do a Maths degree. I had mainly signed up for mathematical physics modules at university but we had one mandatory statistics course and it turned out to be my favourite one; I then switched to a 3 year degree with a medical statistics dissertation and moved to an MSc in medical statistics.
How did you become a Pharmaceutical Lead so early in your career?
I guess it was a mix of factors. At the interview stage my soon-to-be line manager, Chet Mistry, identified that I had the right skills and great potential to become a Pharmaceutical Lead Statistician – helping my my confidence. Also, when I first started working at Veramed I worked with one of Veramed's biggest clients in a study delivery role, which gave me exposure to other areas of Statistical work and further improved my confidence and sense of what I wanted to do. It sort of grew from there. As soon as an opportunity came from another client of ours to work as a Pharmaceutical Lead, I put myself forward and took it with both hands.
I started this new role shadowing a more senior Statistician who was working in a statistical oversight role. This involved overseeing the statistics and programming activities and deliverables produced by another CRO for the pharmaceutical company. Once I had gained enough experience and confidence I started taking on a study lead role on my own and I guess the rest is history! 
What does your typical working day at Veramed look like?
I work directly with the client study team on a daily basis as a clinical trial Statistician. This role involves attending clinical study team meetings, reviewing or authoring study documents and being ready to answer any statistical questions that come up. My role also involves planning timelines for study deliverables, data exploration and supporting junior Statisticians so it is difficult to describe a typical day!
Why do you like working at Veramed?
I love how varied my role is and I work with a great team of Statisticians. There are plenty of opportunities for self-development and growth through mentoring, training and training development so I know I can continue to progress.
Do you consider yourself purely a Pharma Lead Statistician?
Definitely not. I have a diverse role, which I love. Of course, my role is primarily in statistical oversight of studies but I often have exploratory work to do. I support compound level Statisticians with study design work – this can range from trying to find the best model/approach for an analysis to simulating data to determine a trial's probability of success.
How do our Statistician 'types' help those interested in joining Veramed?
The 'types' show how varied the roles are at Veramed and how you can pick a role that works best for you and your strengths. It is also great to know that there are options available for those who would like to try something new! I started working on a study delivery team before transitioning into a Pharma Lead role.
How do you see your career progressing as a Statistician?
I have several neurology studies right now and I'd like to pick up more exploratory/study design work in this disease area so I can build a strong knowledge base. In the past year I have started line managing and I have attended a leadership course so I plan to continue working on my management and leadership skills.